Bellevue Farmers Market, a project of Bona Fide Bellevue, is a community nexus, bringing together food, families, and fun in a way that is accessible to all!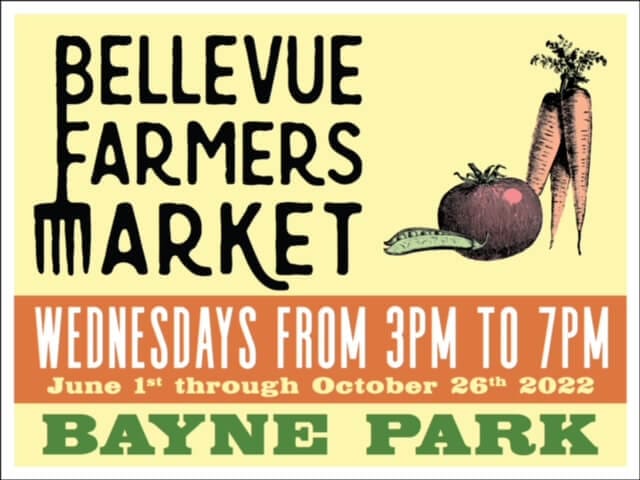 Celebrate the return of the Farmers Market to Bayne Park
We're excited to return to Bayne Park for the 2022 market season, but we need your help! Purchase the 2022 edition of the Bellevue Farmers Market yard sign and preorder your own BFM T-Shirt to support our organization and get the word out to the community!