The Bellevue Farmers Market is a community nexus, bringing together food, families, and fun!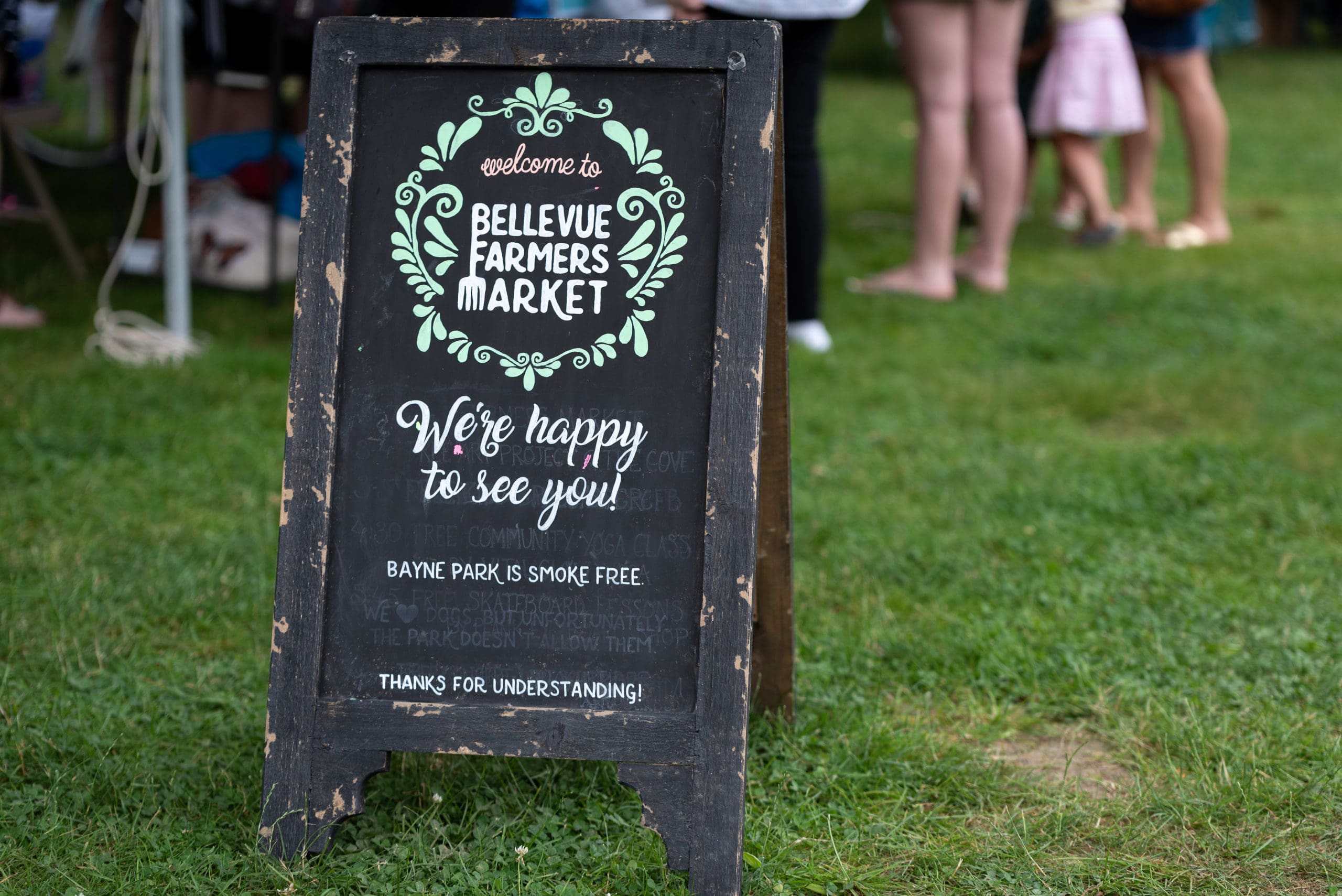 The Bellevue Farmers Market started in 2017 under the direction of a group of residents.  They realized a charming, walkable community like Bellevue, PA deserved to have a market that was as exciting and dynamic as the town itself.  The goal of the market isn't just to have some vendors.  We want to bring together farmers, crafters, prepared foods, activities, entertainment, and music to throw a weekly party for the whole community.
The market is held every Wednesday between 3 – 7 PM at Bayne Park.  We have fresh fruits, vegetables, and meats, soaps, candles, jewelry, artisan crafts, food trucks, cookies, coffee, and more.  During any given week, there's something different to entertain. Live music, free yoga classes, skateboarding lessons, and lots of other fun things make it fun for everyone.
Stick around when you're done shopping for the free 7 PM concerts at Bayne Library or visit the great Bellevue business district!
The Bellevue Farmers Market is held in

 

Bayne Park (34 North Balph Avenue, Pittsburgh, PA 15202.)
During market hours,

 

parking is free

 

along Lincoln Avenue and in the Bellevue Municipal Parking lot across the street from the

 

borough building (

537 Bayne Ave, Pittsburgh, PA 15202

.)
Plenty of (shaded!) seating is available in the

 

Jim Porch Gazebo.
There is a large playground on site, complete with multiple play structures for ages 2+.  There are slides, swings, a climbing wall, lots of open space, and more!
The

 

Bellevue Skate Plaza

 

is also located at the park and open during market hours.
No tobacco products are allowed in Bayne Park.
We have multiple vendors that can accept SNAP/EBT – stop by the market booth for more details!
We have two farmers that currently accept

 

WIC Farmers Market Nutrition Program (FMNP)

 

and

 

Senior Farmers Market Nutrition Program (SFMNP.)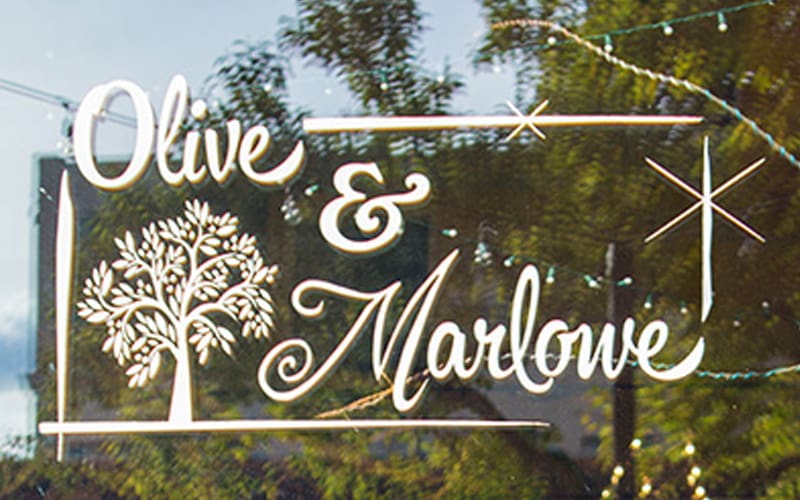 Olive & Marlowe
Locally-owned purveyor of small-batch olive oils and balsamic vinegars, including several monovarietal oils as well as dozens of flavored oils and vinegar.
Pitaland
Only western Pennsylvania to bake this delicious pita bread. Family owned business ships bread throughout the country.
"The Bellevue Farmers Market is a family-friendly and community-centered event that has brought our neighbors closer together. I'm so glad we have this."
Below are the vendors for the 2020 season. List is subject to change. 
Are you interested in being a vendor at the Bellevue Farmers Market for the 2020 season? Hooray! Please fill out the form below
Your support of the Bellevue Farmers Market reaches beyond the weekly market. In addition to promoting healthy lifestyles through better food choices, your contribution supports local farmers and entrepreneurs, keeping them in business and creating more jobs in our communities.
We are offering to deliver meals to individuals or families experiencing food insecurity or quarantine in the midst of the COVID-19 outbreak.
Activities & Entertainment
There's more to life than food – that's why every week, there's plenty of other things happening at the Bellevue Farmers Market. Whether you want to play, learn, or listen, there's something for every age!
While these great activities are available most weeks, the schedule may vary.  We also have special guests and entertainers on a regular basis, so make sure to check our Facebook page to see what's on tap for this week!
Enjoy live music, both during the market and afterward at Bayne Library's Summer Concert Series

Take a free yoga classes

Shred the

 

Bellevue Skate Plaza

 

during free skateboarding lessons from

 

Plank Eye Board Shop
Bona Fide Bellevue puts on a number of community-wide events throughout the year in order to provide fun and engaging activities for our residents and/or to attract customers and attention to our shopping district(s).
CLICK HERE TO VOLUNTEER (opens in new window)
Have a question? Ask away!