The Bellevue Farmers Market is a community nexus, bringing together food, families, and fun!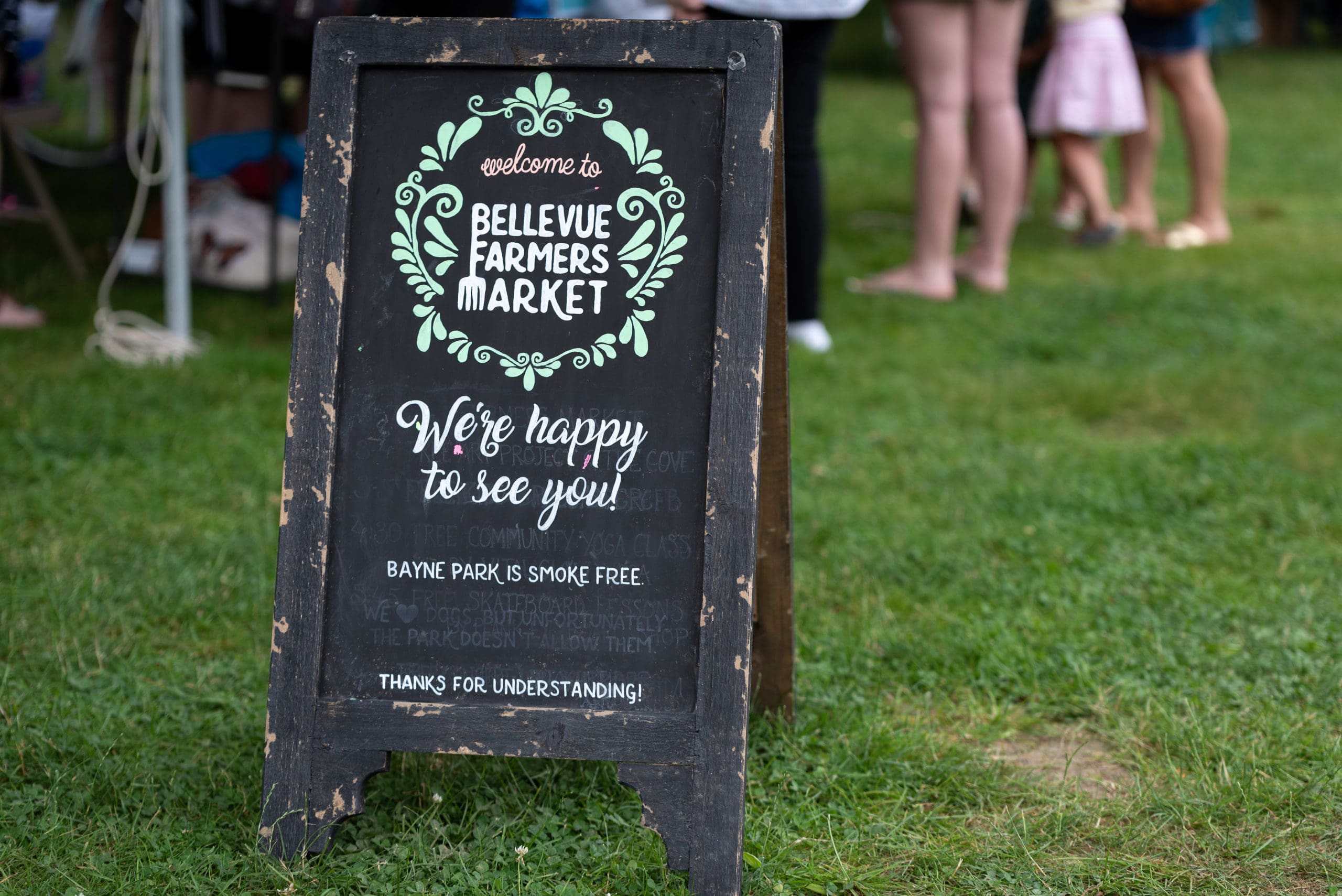 The Bellevue Farmers Market started in 2017 under the direction of a group of residents.  They realized a charming, walkable community like Bellevue, PA deserved to have a market that was as exciting and dynamic as the town itself.  The goal of the market is to create a central point for the community that is accessible to all.
Visiting the Market in 2020
NEW LOCATION: AHN Suburban General Monroe Parking Lot (map), fewer than 500 feet from Lincoln Avenue
The Bellevue Farmers Market is each Wednesday from July 15th through October 28th from 4pm to 7pm.
During market hours,

 

parking is free

 in the Meade parking lot located nearby.

No tobacco products are allowed at the market at any time.

We have multiple vendors that can accept SNAP/EBT – stop by the market booth for more details!
We have two farmers that currently accept

 

WIC Farmers Market Nutrition Program (FMNP)

 

and

 

Senior Farmers Market Nutrition Program (SFMNP.)
Bellevue Farmers Market is committed to creating a safe, sanitary and socially-distant shopping experience as our community navigates Covid-19. We appreciate your willingness to be a safe shopper by:
Considering the safety of neighbors first and staying home if you have symptoms
Always wearing a mask to protect at-risk neighbors
Always maintaining social distancing of six feet
Washing your hands upon entering and frequently while shopping
Respecting and following the one-way flow of traffic
Allowing vendors to handle and bag all products
Following the guidance of Bellevue Farmers Market volunteers
Shopping with as few people as possible in your party
Shopping from a list and limiting time at the market
Waiting to enjoy market goods until at home
We thank you all for your focus on helping us keep everyone safe!
FAQ For the 2020 Market Season
How will the market be different this year?
In addition to starting our market season six weeks later, we've made a few additional changes from our past markets. While we expect to return to the market you love in 2021, we are making the following adjustments through the 2020 market season:
Location: AHN Suburban General Monroe Parking Lot (map)
Hours: 4 pm through 7 pm
No food trucks, entertainment, or other extras on-site
Will masks be required?
Yes. In addition to following governmental mandates, we are maintaining a focus on the safety of our community, vendors, and volunteers. If you cannot shop with a mask, we can have a volunteer shop in your place from a list.
I've heard you are matching SNAP (or Senior Farmers Market Nutrition Program, WIC) benefits. Is that true and how does it work?
Yes! Thanks to the generous funding of our neighbors and the foundation community, we will provide a dollar-for-dollar match for benefit programs (SNAP, P-EBT, Senior Farmers Market Nutrition Program, WIC) for the 2020 market season, valid only at Bellevue Farmers Market. Additionally, Just Harvest has expanded its SNAP match program to a dollar-for-dollar match on eligible products.
For more information about how the program works, visit the market booth, or review the procedure at https://bit.ly/bfmsnap.
Will you have food trucks?
We are operating our market as if we were in "yellow" throughout the 2020 season, meaning that we will not be hosting food trucks this year. We strongly recommend that you take advantage of the excellent take-out and dine-in options. Look for market specials at our local eateries!
Why are you not at Bayne Park?
We love Bayne Park as much as you do, but we had two issues with using the park for the 2020 season:
Bayne Park is currently reseeding the lawn, which needs a full season to take. Having the Farmers Market at the park would have nullified that investment.
Given the unpredictable nature of Covid-19 and the chance that spikes might result in additional cases, we wanted to have a location that could be sustained throughout our market season in almost any situation. Since Bayne Park would be closed under "yellow" guidelines, we would be forced to find an alternate space, and make significant changes in logistics, in short order. We decided to make a permanent move for the 2020 season while anxiously awaiting our market to return to Bayne in 20201.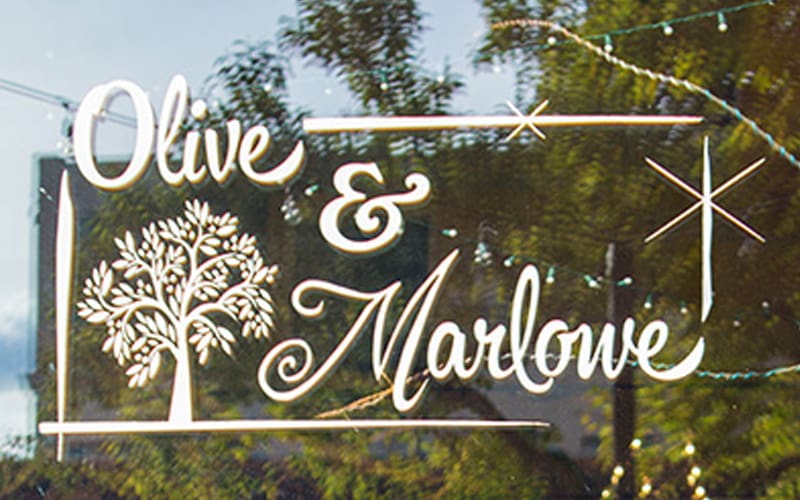 Olive & Marlowe
Locally-owned purveyor of small-batch olive oils and balsamic vinegars, including several monovarietal oils as well as dozens of flavored oils and vinegar.
Pitaland
Only western Pennsylvania to bake this delicious pita bread. Family owned business ships bread throughout the country.
"The Bellevue Farmers Market is a family-friendly and community-centered event that has brought our neighbors closer together. I'm so glad we have this."
Below are the vendors for the 2020 season. List is subject to change. 
Are you interested in being a vendor at the Bellevue Farmers Market for the 2020 season? Hooray! Please fill out the form below
Your support of the Bellevue Farmers Market reaches beyond the weekly market. In addition to promoting healthy lifestyles through better food choices, your contribution supports local farmers and entrepreneurs, keeping them in business and creating more jobs in our communities.
Through July 12, 2020, we are offering to deliver meals to individuals or families experiencing food insecurity or quarantine in the midst of the COVID-19 outbreak. For more information about the program, visit https://bit.ly/bfmmeals.
Bona Fide Bellevue puts on a number of community-wide events throughout the year in order to provide fun and engaging activities for our residents and/or to attract customers and attention to our shopping district(s).
CLICK HERE TO VOLUNTEER (opens in new window)
Have a question? Ask away!