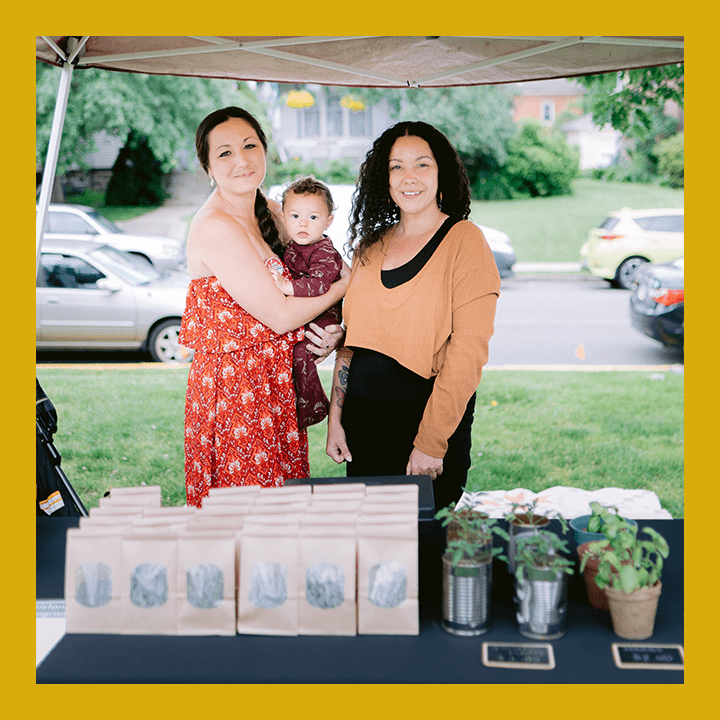 Today we speak with Renee Forte of Squarefoot Gardens of Leet Township and Bell Acres.
We are a family of seven that all loves putting our toes in the dirt and supporting our local markets. We started gardening about 6 years ago looking for a more affordable way to feed ourselves and our community with healthy, fresh products. I work mostly alone with help from my significant other and our kids. Everything we sell we seeded ourselves.
Our goals at Squarefoot Gardens are simple but meaningful: Grow organic, wholesome, healthy food in ample quantities, conserve and respect the natural environment in which we work, and provide our children with an educational experience working with Mother Nature.
At Squarefoot Gardens, we are a dedicated producer of a wide range of nutritious and flavorful Microgreens, which are growing in popularity as a go-to superfood. Some of our microgreens are garnet amaranth, sunflower shoots, pea shoots, red cabbage, and leeks.
This is our second full season at the Bellevue Farmers Market, and I am usually the one you will see at the market. I love the variety of vendors from all over the city and the number of ways the organization gives back to the community.
Check out Squarefoot Gardens online at https://thesquarefootgardens.com/, and follow them on Facebook.